MERPERLE HON TAM RESORT WON LUXURY RESORT OF THE YEAR 2017 AWARD
MerPerle Hon Tam Resort was honored to receive an award as Luxury Resort of the Year 2017 by Luxury Travel Guide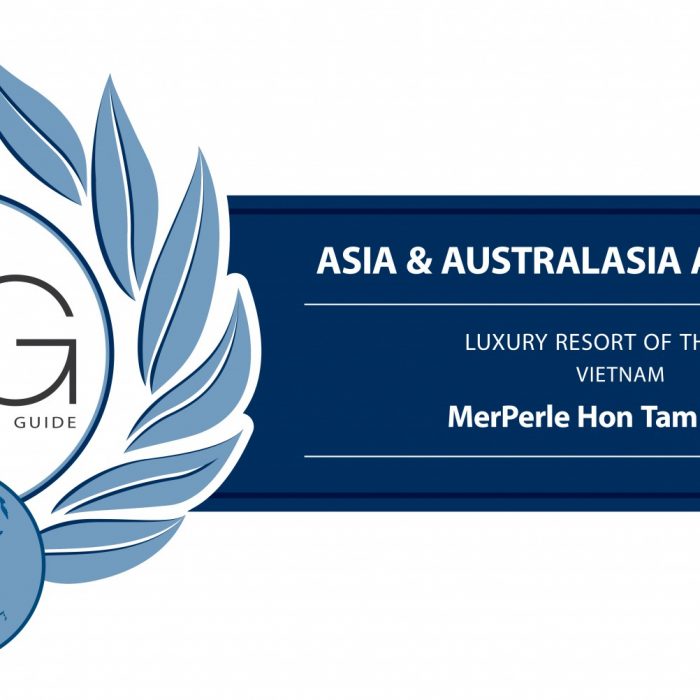 Last week in Nha Trang city on Oct 12, 2017, MerPerle Hon Tam Resort  was honored to receive an award as Luxury Resort of the Year 2017 after almost one year nominating process by Luxury Travel Guide conducting surveys/reviews from global business professionals and community.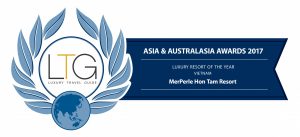 The award reflected and recognized great efforts by the whole team at MerPerle Hon Tam Resort in providing high quality service and exceeding guest satisfaction while maintaining its facilities in good working order thus creating ultimate comfort.
MerPerle Hon Tam Resort is the "oasis" nestled in the tropical breezy hills of Hon Tam Island. Surrounded by scenic evergreen hills, the resort has a spectacular view down the turquoise gem that is the famous Nha Trang bay.
Located isolatedly on a beautiful island in the tourism city of Nha Trang, Merperle Hon Tam Resort is somewhat a destination of your-must choice for a hideaway from the bustling city life, a seek for couple romance or simply a family rest and relax or even any reasons.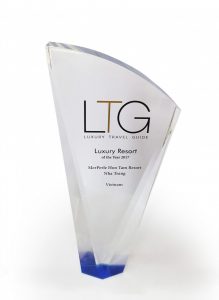 This is the third year in a row MerPerle Hon Tam Resort won this prestigious award. "We are very encouraged and highly motivated to keep up with what is being done well" said Tino Tuan, MerPerle Hon Tam Resort General Manager. "We are committed to going from good to great" he added.
The Luxury Travel Guide is an exclusive resource for the affluent traveler. It recognises and celebrates excellence across all sectors of the affluent travel and tourism industry by presenting Luxury Hotel Awards, Luxury Awards, and well-known Global Luxury Travel Awards.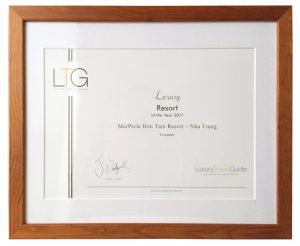 At MerPerle Hon Tam Resort, guest satisfaction is the top priority and the team continuously are working hard toward enhancing the resort image and building a great brand name by providing better care of guests.